Urbanator's Essentials handed personally by Michał Urbaniak can be auctioned off for the Great Orchestra of Christmas Charity (Wielka Orkiestra Świątecznej Pomocy) as part of the Legalna Kultury auction.
See with your eyes! is the slogan of this year's 30th edition of WOŚP, during which money is collected to buy equipment for pediatric ophthalmology. As every year, artists and other public figures actively join the collection, which is part of the summer scramble in the middle of winter.
We are happy that Michał Urbaniak, a friend and ambassador of Legal Culture, is playing with us.
The winner or the winner of the auction will have a chance to meet this extraordinary Artist.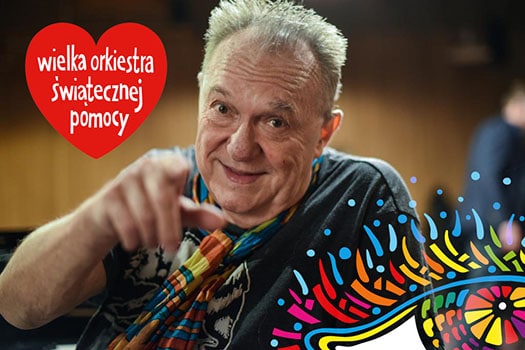 The essentials include:
Re-edition of the legendary "Urbanator" CD
Vinyl and CD "Urbanator Days, Beats & Pieces"
The book "I, Urbanator" by Andrzej Makowiecki
The audiobook "I, Urbanator" read by Andrzej Chyra
T-shirt Urbanator Days, in the size of a person who wins the auction
A mug with Urbanator's image
Urbanator's notebook
The commemorative CD compilation "Urbanator Days. Take Your Axe & Join US!"
A pair of socks with Urbanator series 🙂
Urbanator Cap
and Urbanator shoes