Biography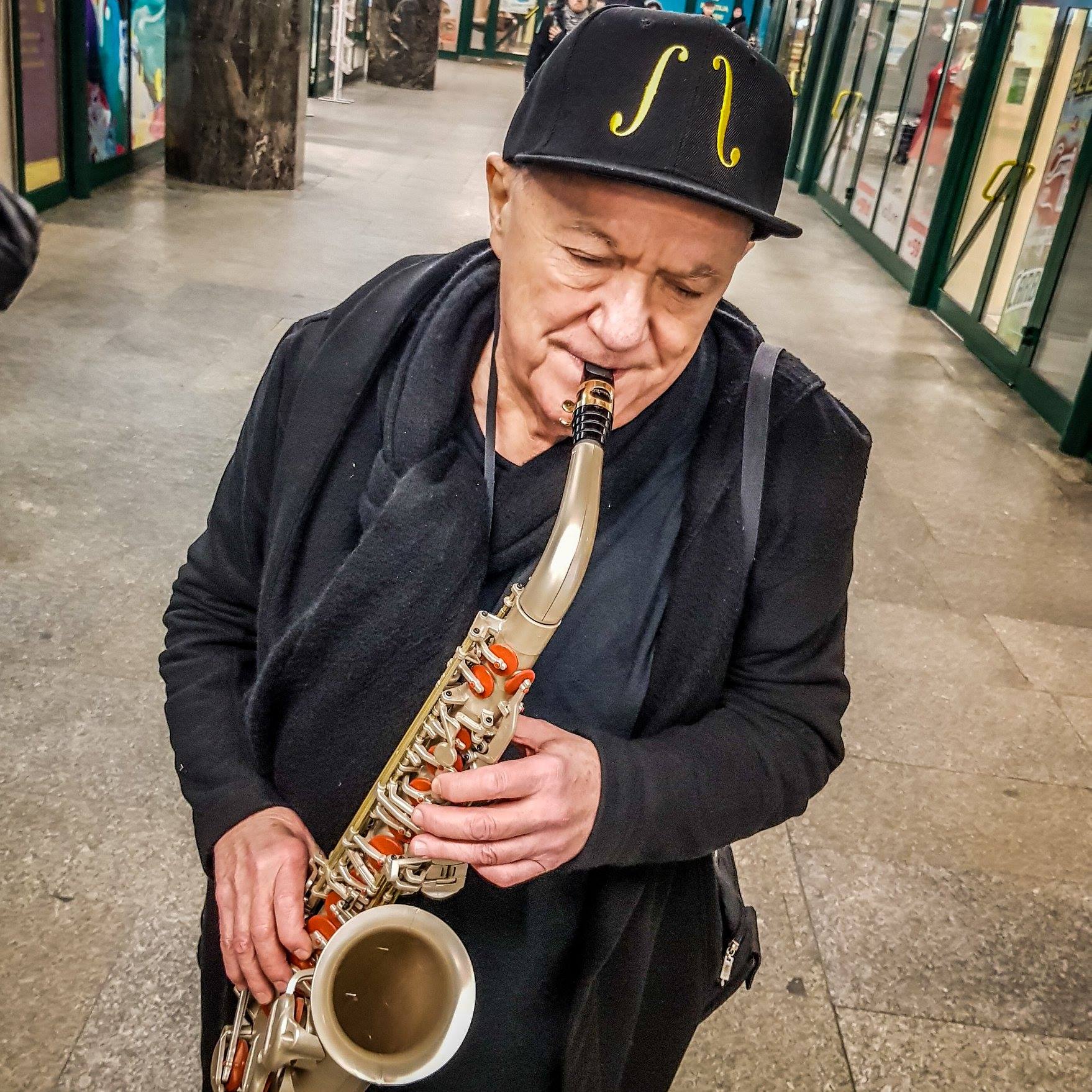 Michal Urbaniak
Michal Urbaniak is one of the biggest jazz stars. Violinist, saxophonist, composer, arranger, developer of young talents.
Since 1973 has lived in New York. Michal Urbaniak became a world famous jazz star after he recorded the "TUTU" album with the biggest – Miles Davis. Many times he has received and given many invitations to co-perform with such famous jazz masters like: Quincy Jones, Billy Cobham, Stephane Grappelli, Joe Zawinul, Herbie Hancock, Wayne Shorter, Kenny Garrett, George Benson , Marcus Miller, Jaco Pastorius, Toots Thielmans, Kenny Kirkland, Larry Coryell, Lennie White, Alphonze Mouzon.
He is a creator , leader, composer and arranger of his own projects: "Jazz Legends", "Fusion", "Urbanator", "UrbSymphony". Michal Urbaniak has performed several times at Carnegie Hall and at many famous world and NY jazz clubs like Blue Note, Village Vanguard, Sweet Basil. He has received awards, has been a winner of numerous foreign plebiscites and in 1992 his name appeared in first place in the prestigious "Down Beat" jazz magazine in 5 categories among the biggest jazz stars. He has recorded over 60 albums.
Discography
Career
The world's leading jazz violinist, band leader, composer & arranger, Michal Urbaniak is one of the founder's of Fusion in the 70's and Acid Jazz of the 90's. There are symphonic works & film music for 25 full feature soundtracks to his credit and he has recorded over 50 albums in the He came to the U.S. in 1973 from Europe to New York after winning the Grand Prix at Montreaux Jazz Festival for best soloist.
He is a repeated winner of Down Beat Magazine's Reader's Poll's Best Violin Player and in the top 10 as Musician of the Year, Record of the year, Composer, Arranger, Electric Group of the year and the Misc. Instruments for the Lyricon. He toured around the globe playing at all of the top jazz festivals and an extensive list of clubs. He has made many television appearances worldwide including on the world famous Johnny Carson's "Tonight Show" three times.
Michal Urbaniak has played and recorded with Miles Davis (Tutu), Quincy Jones (The Wiz), Toots Thielmans, George Benson,
Doc Sevrinson, Ariff Mardin, Jaco Pastorius, Freddy Hubbard, Larry Corryell, Tom Browne, Anthony Jackson, Victor Bailey, Omar Hakim, Bernard Wright, Marcus MillerSticks Hooper, Philippe Catherine, Kenny Garret, Kenny Barron, Ron Carter, Eumir Deodato, Stephane Grappelli,Oliver Nelson, John Hendricks, Joe , Joe Henderson, Johny Griffin, , Astor Piazzolla, and many others.
Discography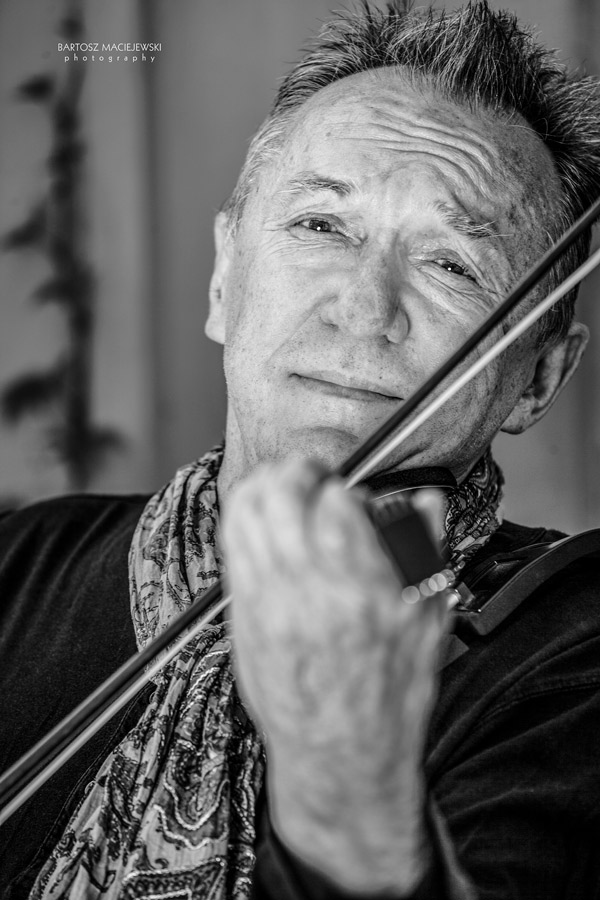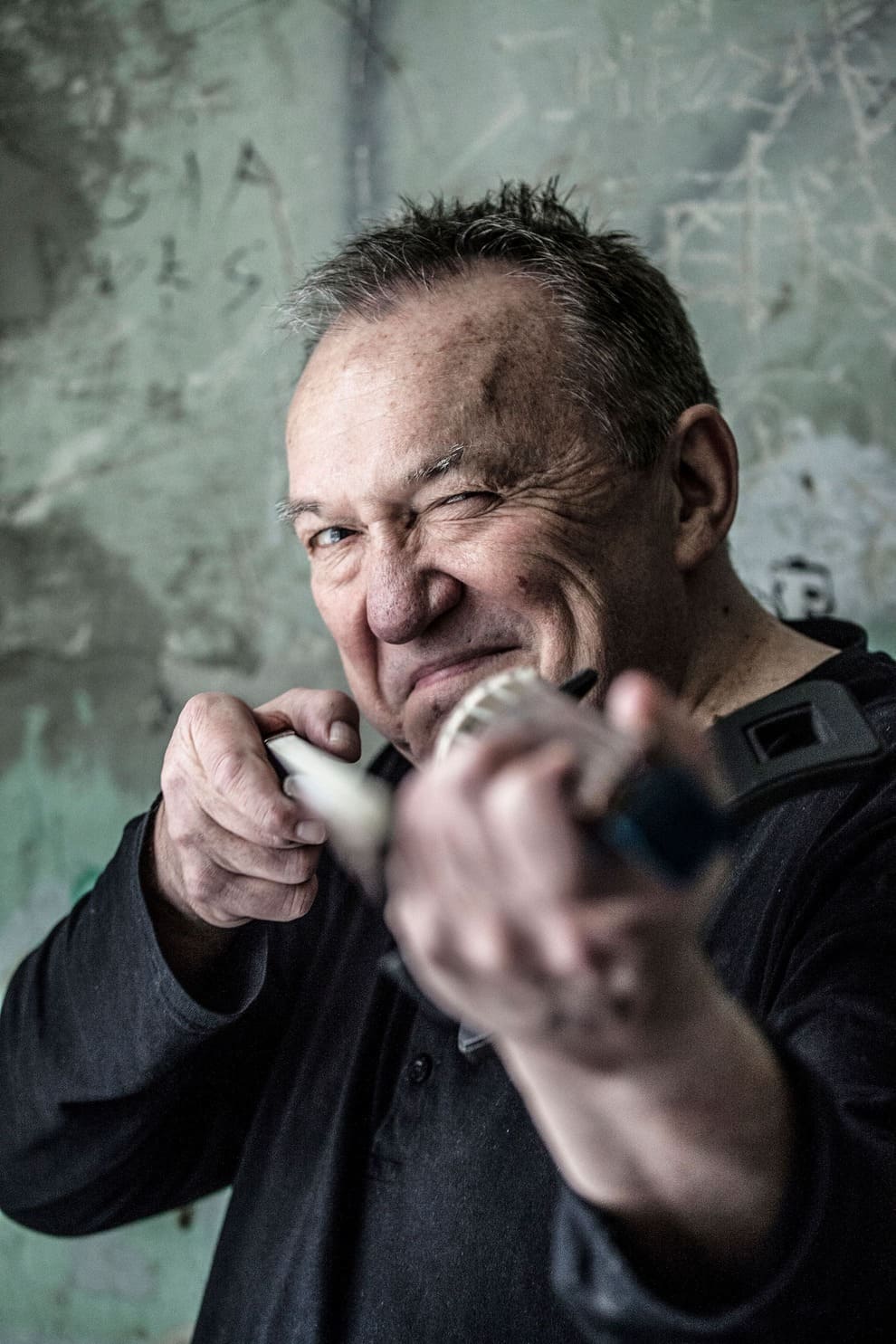 The Story. "Don't Play the Music! Let the Music Play"
As a boy prodigy violinist, he played many recitals and concerts with philharmonic orchestras. He took part in competitions for adults and was awarded a scholarship to study in with the famous David Ojstrach. At the same time he fell in love with American Jazz along with it's culture and a passion for this other musical life began to emerge. One might say that after he began to play Jazz he felt as though a second musical identity came to being. was the straight A student in music school practicing intensely everyday until the afternoon. After which Mr. Hyde would appear experimenting with the new sound of Jazz at local clubs and bars. He dreamed of a time in his life when these two musical identities of his could be combined. However, much time passed before his dream would become a reality. He made a promise to his mother that he would not take that scholarship for violin in Moscow. He put the violin aside altogether and began traveling the world as a young saxophonist. He left for good knowing that playing with promising young musicians who played real American Jazz there is more to learn than anywhere in Europe, at least at that time. So he finally came to live in the New York he dreamed of for years and the victory was sweet. Eight years after he thought he had given up the violin for good he dusted it off and arduously began to teach it to play Jazz as he had done with the saxophone. As a jazz violinist he started a band in which he began connecting the music of his youth and all his experiences of jazz, rock and funk. He was never indifferent to what he heard around him and that is how Fusion came to exist. The experimentation of many musical elements and seeing how they can be used to compliment and ignite each other was fascinating. In New York he discovered a group of incredible young musicians from Jamaica Queens whose innocence, passion, professionalism and profound precision enabled this experimentation to take place. After playing Fusion for a while his music began to evolve further into Acid Jazz; combining the melodic soul of Jazz with the then very fresh beats of Hip hop. Shortly after the release of Urbanator he felt the need to introduce his classical roots to the new sound of Hip Hop. An official meeting of both loves was due. So, on 27th of January 1995, for the first time in the , a rapper performed with a philharmonic orchestra. That day he had proved to himself that which he knew always to be true: "God created music and people divided it into categories".
LISTEN OR BUY